Elven Throwing Knife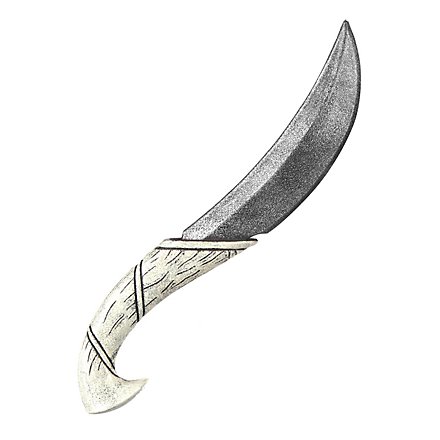 Length: 10 cm

This finely crafted elven throwing knife is really well balanced and pretty accurate, because for a coreless Larp weapon it's just hard enough to fly properly.

The upholstery weapon is made of high-performance foam. With good care, it makes Larpern enjoyable for a long time.
Hand-painted, deviations in colour can occur
back to top