Peasant Boots brown with fringe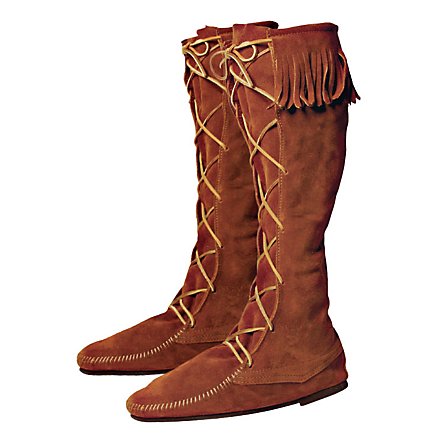 Medieval boots in the style of moccasins for indigenous tribes or Rangers.
Material:

Genuine leather
Peasant boots made of genuine nubuck with soft inner sole, lacing at the front, and fringe at the top! Knee-length boots in warm brown, moccasin style lacing.
A useful addition to a variety of historical costumes: our brown Peasant Boots with fringe. These high boots have the look of moccasins and are made of genuine nubuck. They have a pleasantly soft inner sole and a thin, synthetic sole. In combination with the warm brown color of the leather, the fringe gives our brown Peasant Boots a lot of atmosphere. You can stay on your feet the whole day in these peasant boots.
PLEASE NOTE: The seams and lacing are brown and not white as shown.
Included in delivery
One pair of peasant boots brown with fringe
Without any other costume pieces or accessories shown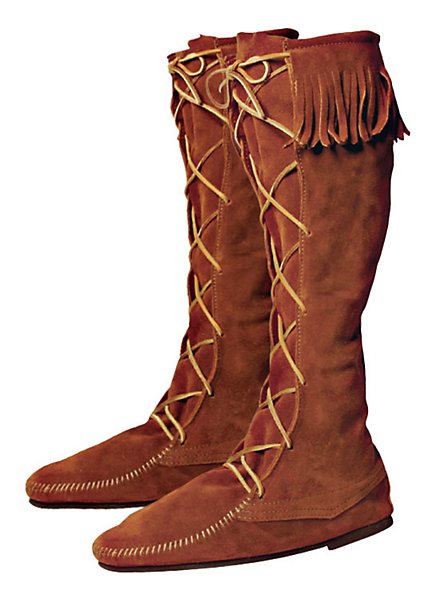 back to top