Set of Resin Bones - Soothsayer (10 Pieces)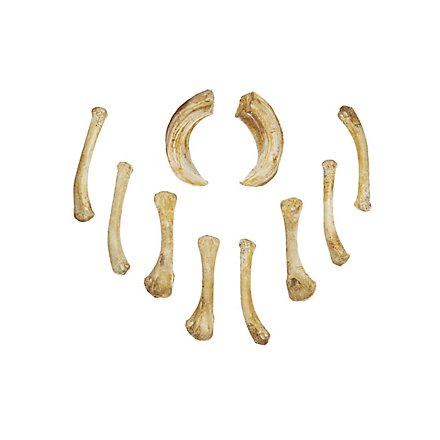 Realistic fortune tellers bones made of cast resin for clairvoyance, necklaces or armour ornaments.
Tusk length: 6 cm Bone length: approx. 6 cm

Realistic looking cast resin bones for fortune tellers, druids, shamans and witches for prophecy. For craftsmen, these bones and teeth can be useful as pendants or armour ornaments. We recommend these bones especially for vegans who want to create a martial look of a barbarian or orc, but do not want to use real animal products.

The bones were cast from chicken bones and the animal teeth from wild boar tusks. They are hand-painted, which gives them a realistic look.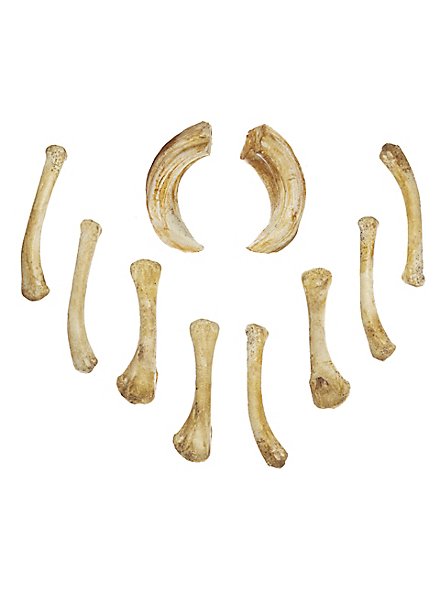 back to top